Schedule of Fall 2020 Courses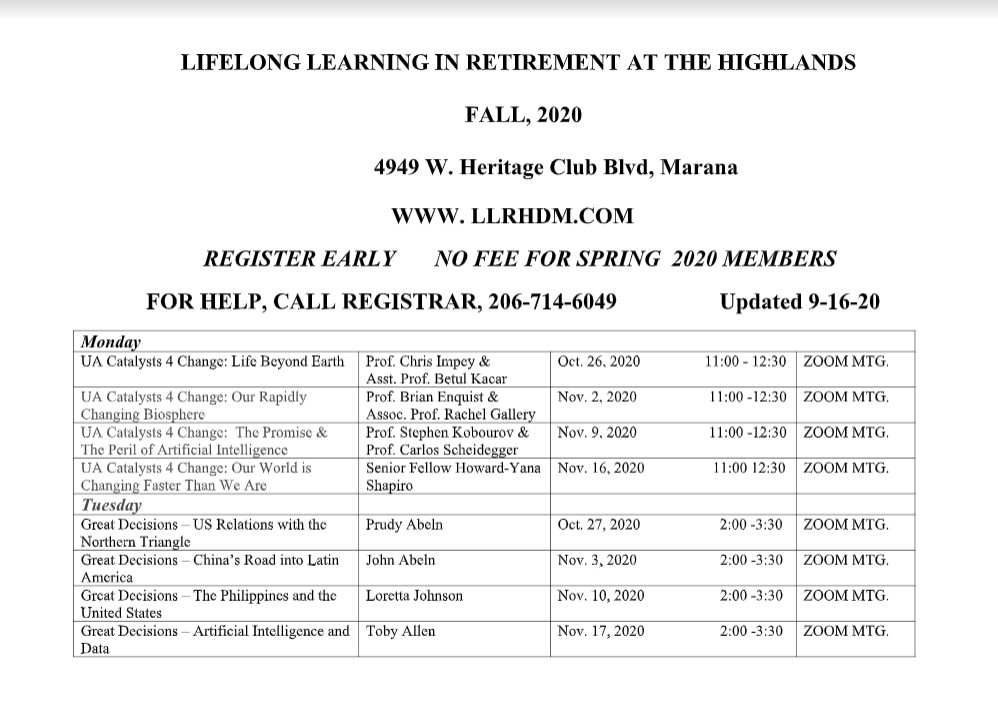 CLICK THE COURSE TITLE BELOW FOR COURSE DETAILS
UA CATALYSTS FOR CHANGE
UA CATALYSTS FOR CHANGE
****OPEN ONLY TO SPRING 2020 LLRH MEMBERS – NO FEES
Dates: Mondays, Oct. 26, Nov. 2, 9, 16, 2020
11:00 – 12:30 pm
ZOOM MTG.
COURSE DESCRIPTION: "Our world continues to change, with some aspects of our lives changing more rapidly than others. The 2020 UA installment in the College of Science Lecture Series explores the catalysts – both positive and negative – influencing the pace of change in four areas of science. Advances in our understanding of climate, space, artificial intelligence, and genetic engineering will have profound implications for how we will live in the next 20 years and beyond". Excerpt from UA postcard.
VIEW LECTURE PODCAST AND Q & A FOLLOW FOR EACH SESSION.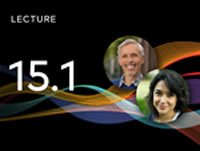 UA CATALYSTS FOR CHANGE: LIFE BEYOND EARTH
PROF. CHRIS IMPEY & ASST. PROF. BETUL KACAR
OCT. 26, 2020
11:00 – 12:30PM
ZOOM MTG.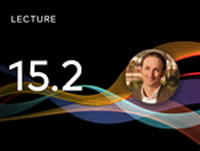 UA CATALYSTS FOR CHANGE: OUR RAPIDLY CHANGING BIOSPHERE
PROF. BRIAN ENQUIST & ASSOC. PROF. RACHEL GALLERY
NOV. 2, 2020
11:00 – 12:30 PM
ZOOM MTG.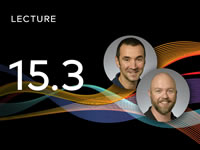 UA CATALYSTS FOR CHANGE: THE PROMISE AND THE PERIL OF ARTIFICIAL INTELLIGENCE
PROF. STEPHEN KOBOUROV & PROF. CARLOS SCHEIDEGGER
NOV. 9, 2020
11:00-12:30 PM
ZOOM MTG.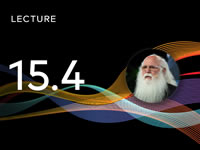 UA CATALYSTS FOR CHANGE: OUR WORLD IS CHANGING FASTER THAN WE ARE
SENIOR FELLOW HOWARD-YANA SHAPIRO
NOV. 16, 2020
11:00 – 12:30 PM
ZOOM MTG.
WHY ATTEND? Broaden your understanding of our world today and in the future.
2020 GREAT DECISIONS OF THE FOREIGN POLICY ASSOCIATION
**** OPEN ONLY TO SPRING 2020 LLRH MEMBERS, WHO ATTENDED SPRING 2020 GREAT DECISIONS CLASSES. NO FEE
Dates: Tuesdays, Oct. 27, Nov. 3, Nov. 10, Nov. 17, 2020
Time: 2:00 – 3:30 pm
ZOOM MTGS.
COURSE DESCRIPTION: Build your knowledge of current international developments with civil discussions. One person talks and everyone listens. Members are invited to share their thoughts, insights, and opinions. Our discussion group is registered with the Foreign Policy Association in NYC.  For over 100 years, the FPA has provided programs for community members, business professionals, and public officials.
The LLRH Great Decisions group meets four times in the spring and four times in October and November. A DVD will be shown at the beginning of each meeting. Reading the 2020 Great Decisions Briefing Book prepares the participants with information about the topic and helps the members to participate fully in the one hour discussion.
GREAT DECISIONS FALL, 2020 TOPICS & MODERATORS 
US RELATIONS WITH THE NORTHERN TRIANGLE – Prudy abeln – OCT. 27, 2020
CHINA'S ROAD INTO LATIN AMERICA – JOHN ABELN – NOV. 3, 2020
THE PHILIPPINES AND THE UNITED STATES – LORETTA JOHNSON – NOV. 10, 2020
ARTIFICIAL INTELLIGENCE AND DATA – TOBY ALLEN – NOV. 17, 2020
WHY ATTEND? Be an informed citizen about global issues. Express your thoughts and opinions.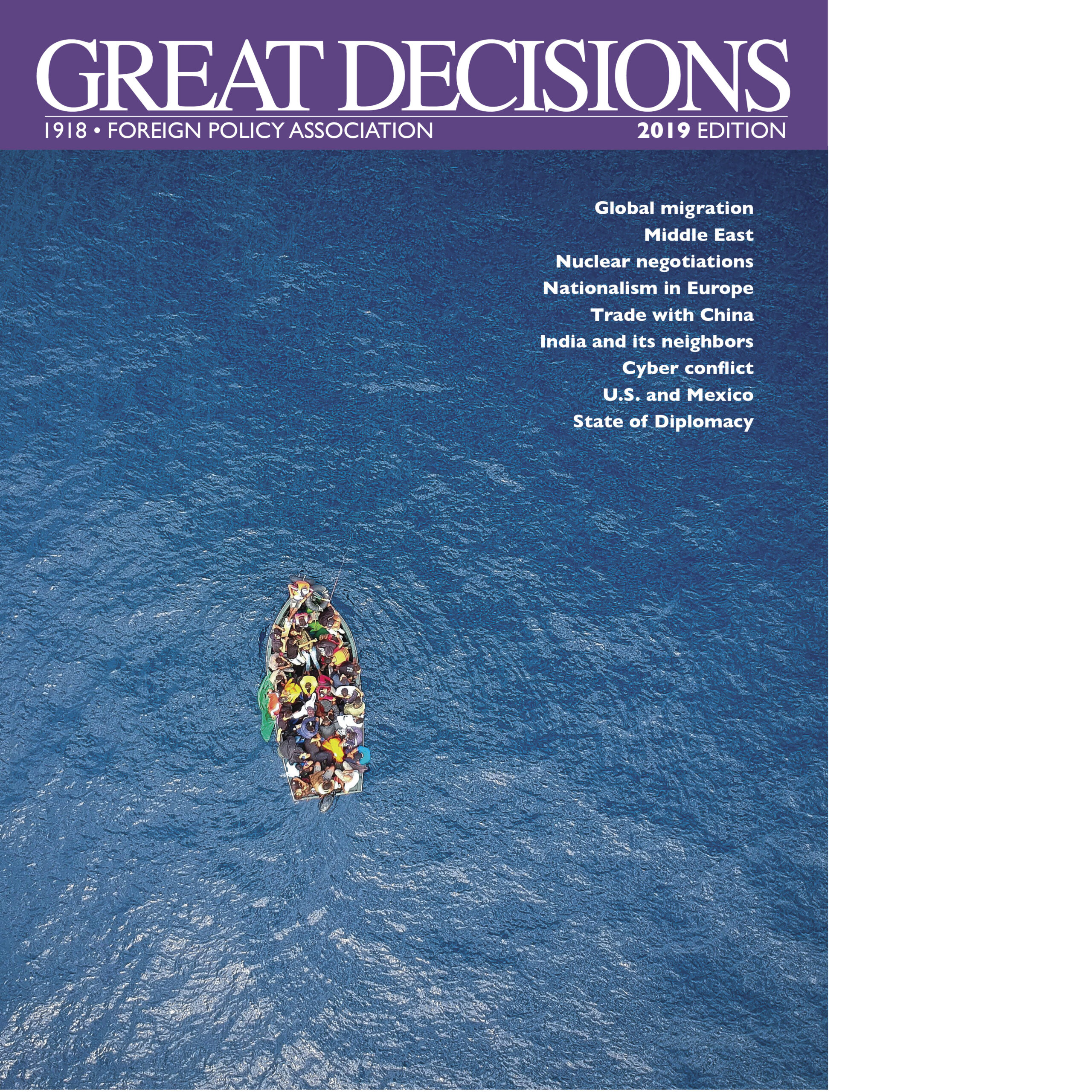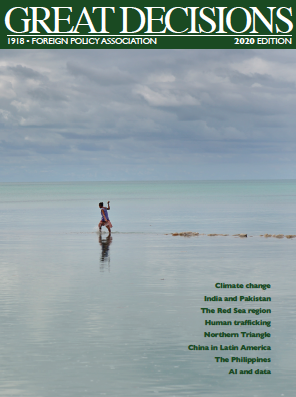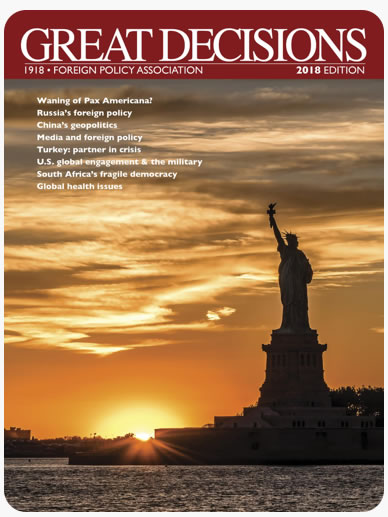 For Help With Registration